Carrier Transicold After-Sales Services
When it comes to servicing your refrigeration units, the choice is yours and Carrier Transicold has the full range of alternatives.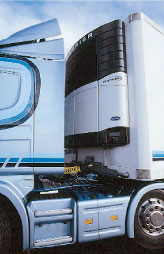 The demands for quality, flexibility, trust, environment and security have become vital and the need for total solutions bigger than ever. Increasing demand for reliability is reflected in the demand for solutions which will ensure the reliable operation of refrigeration units to the lowest possible cost.
For these reasons, a growing number of our customers are taking advantage of our total range of services in order to carry out their transport business as efficiently and economically as possible.
The satisfaction of our customers is the force behind our success. Offering our customers reduced downtime, advising them how best to service their units, providing a range of alternatives, is just as important to us as manufacturing the best quality refrigerated units.
And because each of our customers is unique, Carrier Transicold has developed a full range of services that respond to each and every one of your different needs:
Golden Cold® European Service contracts
Original Carrier Transicold "Performance Parts"
24-hour assistance m A network of 500 Carrier Transicold service centres
From units to people, and from service to support, Carrier Transicold Europe is committed to providing the most reliable, safest, strongest and best supported refrigerated unit in the industry.
— Back to top —
Golden Cold® European Service Contracts
A comprehensive range of service contracts, to ensure the reliability and safety of your equipment everywhere in Europe!
With a single point of contact who knows you and assists you in every way, Golden Cold® is the proof of Carrier Transicold's commitment to your success!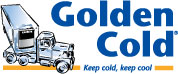 Launched in 1999, Golden Cold® is the industry's original range of European Service Contracts. With Golden Cold® you can discover 3 unique contracts that bring you the ultimate in peace of mind:
Full Service
Routine Maintenance
Extended Warranty
Leave it to us to keep vehicle downtime to an absolute minimum, with a choice of services designed to ensure your trucks operate to peak efficiency.
With Golden Cold® you benefit from services that make your life easier and allow you to increase profitability and save time.
You are in control of your service budget. The costs are evenly spread throughout the agreement duration so they are easy to overview.
Without forgetting that with a Golden Cold® Service contract you protect your investment and guarantee its higher resale value.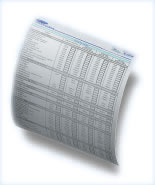 Tranquillity, security, with Golden Cold® European Service contracts we can take care of everything. You only have to choose the level of service that you require. From extended warranty and assistance to repair, from wear and tear replacement to preventive maintenance, you choose the level of service most adapted to your requirements.
For example, with a Golden Cold® Full Service contract, you choose the length of the contract (in running hours or years), and everything else is included as standard: all the maintenance operations recommended by the manufacturer, replacement parts, extended warranty on major components, 24-hour assistance… For a pre-agreed regular fee, you'll have complete peace of mind because we take on the responsibility – and the costs – of your servicing and repairs. And our preventive maintenance helps spot trouble before its develops.
— Back to top —
Carrier Transicold Genuine Performance Parts
Nothing replaces original Carrier Transicold Spare Parts
It's certainly worth your while to make sure when buying spare parts that they are always genuine Carrier Transicold Performance Parts.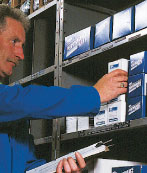 With Carrier Transicold genuine Performance Parts you are sure to be using the part designed for your unit, that ensures you the same quality as the original part it replaces, and gives you maximum reliability, lifetime and security of your equipment.
Genuine parts from Carrier Transicold deliver top quality and tried-and-tested safety. Each genuine part has been specially produced for a Carrier unit, and is subjected to stringent inspections and severe function testing before we grant approval. Parts manufactured by other suppliers are simply not made or tested with the same precision, they can even damage the functioning and reliability of your unit.
On top of that, a well-honed logistics system and our worldwide service network also ensure that almost all Carrier Transicold genuine parts are available from stock and can often be delivered in as little as a day. So, even with units from bygone days, you can still count on deliveries with optimal lead times.
— Back to top —
24-hour Assistance
With Carrier Transicold's 24-hour service, assistance is only ever a phone call away.

It is expensive to be standing still. We know the industry and we know your constraints which is why we provide our customers with a real assistance service, capable of following you with professionalism and care.
If ever needed, one of our 450 authorised outlets will be glad to help in an emergency. Wherever you are in Europe, on phone call puts you through to our platform of dedicated an skilled operators.
At the end of the line you'll find someone who speaks your language and is ready and able to help you. Our nearest suitable partner to your location will bring the assistance you need to get you on the road again, you can rely on that.
The free 24-hour Service covers vehicles under guarantee or with a Full Service contract, while for the rest, this service is charged.
— Back to top —
Carrier Transicold Europe Service Network
An after-sales network that's competent and close to you.

Wherever you are in Europe, Russia, the Middle East or Africa our personnel and technicians are at your service.
Carrier Transicold Europe boasts the most widely integrated network in the business, with more than 450 service workshops strategically located close to main roads, industrial centres and hubs. But even this is not enough to ensure our customers receive the highest quality of service.
Carrier Transicold Europe also invests large amounts of resources in technical training for our service network.
Our advanced European Training Centre, located in France (Rouen), offers the most comprehensive multi-lingual technical training programmes available in the industry. Training is monitored on a European level to ensure that all our customers, wherever they are, benefit from responsive, trained technical expertise.
— Back to top —
Contacts
Scott Dargan – Operations Director
Ross Thomson – Aftersales Operations Manager
Mark Bamford – Contracts Operations Manager
Mark Daniels – Technical Operations Manager
Phil Atherton – Training Operations Manager
Allen Bell – Regional Technical Manager
James Stanley – Regional Technical Manager
Steve Newton – Regional Technical Manager
Nick Owen – Field Service Engineer
Switchboard – 01925 401200
Aftermarket Faxes – 01925 401256 & 01925 401257
— Back to top —